Banks that provide you with overdraft protection. Sounds nice, right? Some banks have turned overdraft into a raid on your money.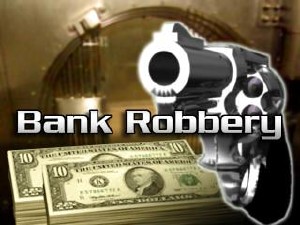 According to news reports, some banks deduct the largest expense on your debit card first, not in chronological order, which can cause your account to go into deficit faster than you anticipated. That's when the banks charge fees which can really add up.
Overdraft protection fees have grown into a major source of income for banks. Those fees could add up to more than $38 billion this year. Congress now promises to crack down on overdraft fees. Some officials have described this practice as "letting people overspend and then charging them fees without warning." All we can say is, watch out. You could definitely save money by simply allowing some transactions to be denied instead of the often $35 a hit fees for overdrafting your account.
More dismay this week in other corners. PG&E Corporation, owner of California's largest utility, pulled out of the U.S. Chamber of Commerce over climate change issues. Who woulda thought these two mega organizations would duke it out over global warming.
PG&E CEO Peter Darbee wrote to the Chamber, "We find it dismaying that the Chamber neglects the indisputable fact that a decisive majority of experts have said the data on global warming are compelling and point to a threat that cannot be ignored. In our opinion," he wrote, "an intellectually honest argument over the best policy response to the challenges of climate change is one thing; disingenuous attempts to diminish or distort the reality of these challenges are quite another."
Darbee said PG&E was leaving because the U.S. Chamber has been "overrun by climate science deniers and dis-informers." Wow.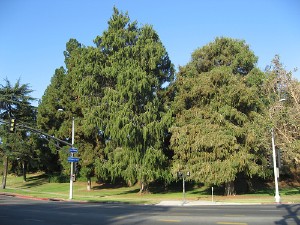 Now a word from Hypocrites Corner. Seems the Los Angeles City Council voted this week to draft a law and new fine to protect LA trees. What about Owens Valley trees? That's different, you say? Oh.
If anyone illegally removes a street tree in LA or even some trees in private yards, expect a $1,000 fine. This move follows Mayor Antonio Villaraigosa's initiative to plant 1 million trees in LA.
While Mayor Villaraigosa busies himself to make LA the "greenest city in the U.S.",doesn't he find it embarrassing that thousands of trees have died in the Owens Valley to keep the City of the Angels well-watered?
Speaking of trees, people in Mammoth are still grumbling over the general plan promise that they would live as a "village in the trees". Some citizens pointed to the new Mammoth Crossing project and its tall buildings as anything but a village in the trees. Some compromises were made to placate local folks. Maybe in the future, citizens should demand detailed definitions of planning promises.
Airlines say they never promised a rose garden, so passengers will just have to sit out six or eight hour flight delays. Phooey, say passenger rights advocates who have pressed for legislation that would require airlines to let travelers off a plane if it were delayed more than three hours on the tarmac, according to the Los Angeles Times. Advocates site health risks not to mention stir craziness. Airline officials don't want the new law, claiming it will cause huge numbers of flight cancellations. Well, yeah! If you're holding us hostage on your airplane, darn right we're going to cancel, whenever you let us off the plane.
Speaking of advocates, some friendly advice to the Inyo Board of Supervisors who just don't understand why citizens are mad at them over the restricted use of Klondike Lake. They claim they've been supportive. Yes, they have held committee meetings with DWP, but, no, they have not advocated for their people in a strong, convincing manner. Elected officials can examine documents and advocate for real water recreation at Klondike all summer and fall. To citizens, it seems Inyo Board members are advocating more for LA than for local folks. We're just saying.
And, we will close with a comment related to the man who shot and killed a bear at Lake Mary in Mammoth. We'll quote a man of unique stature who, with uncanny personal integrity, led the country of India to freedom from Great Britain – no small feat. Mahatma Gandhi said, "The greatness of a nation and its moral progress can be judged by the way its animals are treated."
With that, this is Benett Kessler, signing off for Bureaucrat Beat where we await your word on our lives in the Eastern Sierra and beyond.