In local government, consent agendas usually fly through approval with no ado. This year, The Mammoth Town budget has flown under the microscope. So a consent resolution for a raise for Town Manager Rob Clark hit the brakes for public scrutiny.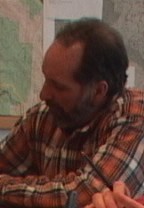 At a prior meeting, according to Mayor Wendy Sugimura, Council had held a closed session meeting and agreed that Town Manager Clark should receive a 3 percent cost of living raise this year. This raise was what they had unanimously approved in the consent agenda item. The money will come out of the general fund.
Koehn pointed out that while other Town employees received a 4.5 percent salary increase, Clark received less with his 3 percent. An annual review by Council of Clark's position is written into his contract, and therefore the budget takes into account the possibility of a raise each year.
"This salary change has already been appropriated into the budget," Koehn said, referring to the 08-09 budget that Council approved on July 2.
The Council did have to deal with the $116,000 budget shortfall, according to Clark.
"We are approaching the budget in a stepped process, and step two is dealing with the $116,000 out of balance portion in the adopted budget," Clark said. In order to cover this deficit, Town staff was recommending that Council approve cuts that would further hamper code enforcement issues by holding off on hiring a building official, and that would provide less money for maintenance in parks and facilities.
Clark also explained that sales tax is being estimated to be down 5 percent in 08-09, while property tax is being forecasted to increase by 2 percent.
An estimate of $485,000 in Transient Occupancy Tax (TOT) is expected from the Westin in this fiscal year, but a deficit of $600,000 is still being looked at for the 07-08 fiscal year. However a $997,000 overage is expected in the General Fund even with the TOT deficit.
Clark and Finance Director Brad Koehn have factored in a $1.5 million advance from the Reserve for Economic Uncertainty (REU), which they said holds $4.4 million.The advance would be used for legal expenses and shortfalls in permit fees. The general fund adds up to $18.5 million.
"We have $750,000 budgeted for 08-09 for legal expenses but we don't think we will use all of it, and then Council can use the money to pay back the REU," Clark explained.
Legal fees are expected to be incurred as the Town appeals the decision from the Hot Creek litigation case that they lost this year.
By the end of the discussion Council was still not fully satisfied with the budget they were looking at.
"We are going through a period of anomaly in the trendline," Mayor Sugimura said. "We really need to pay attention and see how much we are deviating."
The Council decided unanimously to approve the more conservative numbers presented to them that evening, including the cuts that resolve the $116,000 deficit from the previous budget, but will continue to discuss the items at their August 20 meeting when the budget subcommittee comes before them to present their findings on Community Development Department fees.