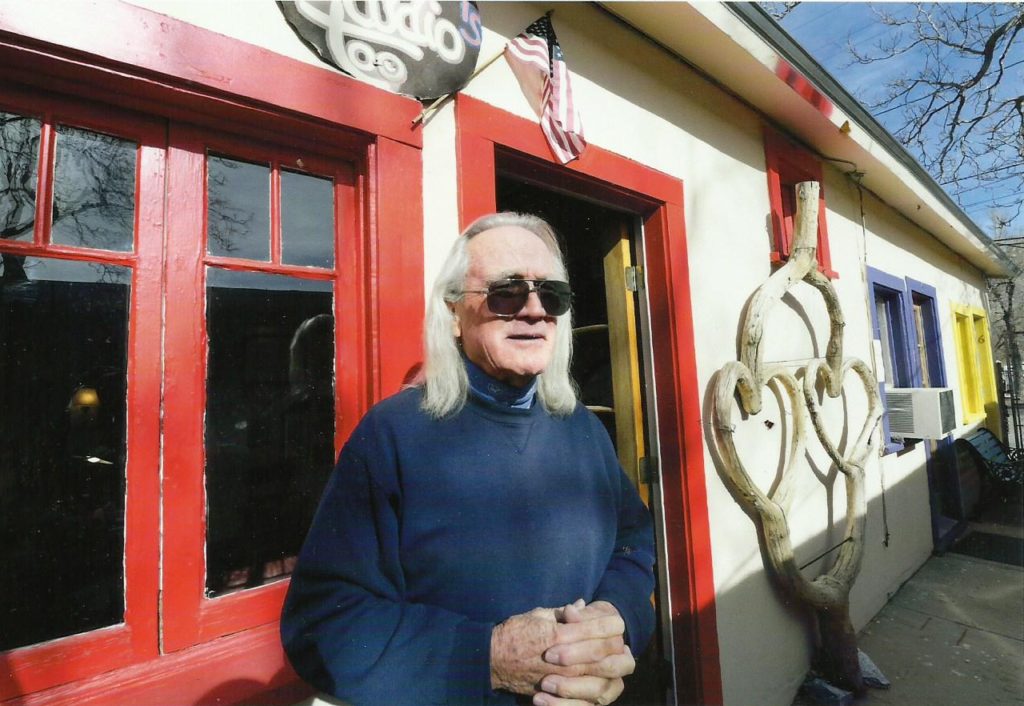 Longtime Lone Pine resident Carlton "Buck" Grace passed away on Aug. 21 at age 80 in Lone Pine.
Buck went to the Lord peacefully in his sleep at Southern Inyo Hospital, his son Brian at his side.
Buck was born in Long Beach, CA and live and worked in Lone Pine for the past 20 years.
He had his art studio at the Courtyard of the Lone Pine Chamber of Commerce.
During his career, Buck produced over 140 relief sculptures of the animals of the Sierra.
His works hang in homes and businesses worldwide.
Buck lived a long and wonderful life – Navy veteran, husband, father, construction worker, resort manager, and, lately a radio announcer for former Callfironia Senior Senator Richard Cervantes. Together they would travel to Bishop to do a radio spot for KIBS and Sierra Wave Media with tips to improve the quality of life of older California residents in in and Mono counties.
Buck was a widower, after the passing of his second wife, Fran, and his third wife, Joann.
Buck is survived by his brothers Wayne and Paul and his sons Brian and Jeff.
He will be greatly missed.
There will be a celebration of life at Statham Hall in Lone Pin on Sept. 29 at 2 pm; food and beverages will be served.
Al of Buck's friends are invited. Please RSVP his son Brian at 310-941-5117 or
[email protected]
.