Rollin Bruce Bell, 91
Bruce passed away peacefully with loved ones at his side in Reno, NV on November 6, 2017.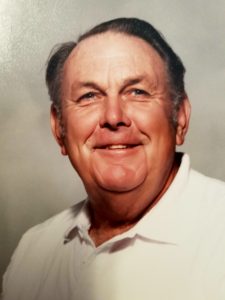 A third-generation Owens Valley native, Bruce was born in Lone Pine, CA on May 29, 1926. His early years were spent in Independence, graduating from Independence High.
He loved flying over the valley and was proud to have gotten his pilot's license at the age of 16.
After a few years in the Army, he moved to Los Angeles where he joined the LAPD.
Retiring 20 years later the young age of 42, Bruce returned to his beloved Owens Valley where he was a contractor for several years, followed by opening his successful truss yard, Roof Components of Laws.
He was also the proud owner of McMurry's Saloon for many years and the Brass Bell restaurant in Bishop.
In addition to his lifetime membership of over 50 years with the Elks, he was a Master Mason with the Winnadumah Lodge 287 as a member of the VFW and the Clampers.
Bruce is survived by longtime loving companion, Elfie Massot of Bishop; his daughters Mollie Gardin and husband Mario of Paradise, CA, Patsy Simpson and husband JD of Larkspur, CO, Abbey Bell and husband Duane of Folsom, CA, and his son Andy Bell and wife Yvette of Bishop, eight grandchildren and six great grandchildren.
Services will be held privately with the family.