No surprise here. Last week, the Los Angeles Department of Water and Power shot out their annual operations plan for the Owens Valley. In spite of Inyo's request that they pump 68,500 acre feet of groundwater, DWP insists on 91,000 acre feet. DWP's rationale? That the well ON/OFF provisions of the Water Agreement allow DWP to pump 197,284 acre feet of ground water. Why do they use the ON/OFF provisions when both DWP and Inyo have publicly admitted that method does not work and fails to protect Owens Valley environment. In fact, both sides have spent a number of years allegedly in search of a better pump control plan. Also not a surprise – they have never agreed on one. Inyo thought that since LA will get 71% of all of its water from right here because of the huge run-off that they might let the groundwater tables, ravaged by DWP pumps since the 60s, to recover. Ho-hum. Same old story.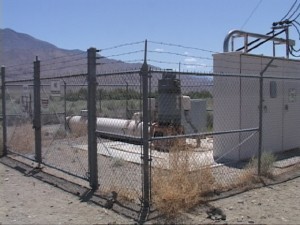 Another old story written and performed in a new and beautiful way unfolded on a stage at the Manzanar Historic Site last week. The Robey Theatre Company came to town with professional actors, a great crew, sets and director. They presented "Bronzeville", the story of a black family who moved to Little Tokyo in World War II after Japanese-American citizens were arrested and shipped off to Manzanar. As one man put it after the performance, a good work of art tells you more about history than all of the books. Ditto to that. Not a dry eye in the house as the touching story wrenched the real truth out of history and human beings – the small minds of hateful cowards refuse to see that we are our brothers' brother. Cudos to Producing Artistic Director Ben Guillory. He co-founded Robey Theatre Company with actor Danny Glover. They hope to bring "Bronzeville" to Bishop next year. We hope so.
Mammoth Police Chief Dan Watson and all of the Community Hispanic Committee have brought service providers and the Mexican Consulate together to help unite the community of Mammoth Lakes. The meeting takes place Wednesday at 4:30 pm at the Village Lodge, Emerald Room. The numbers of Hispanic residents have gone up, and so has the need to overcome barriers. The Bureaucrat Beat Newsroom stands up for practical ways people can live together. The federal government has failed miserably to deal with the immigration issue. The Los Angeles Times reported yesterday on the failure of the Secure Communities program of 2008, billed as a tool to identify and deport illegals convicted of violent crimes. Instead, according to the Times, since the launch of this program, more than half of those deported had minor or no criminal convictions.
We know of specific examples of this in relation to the ICE raids. ICE means Immigration and Customs Enforcement, an arm of Homeland Security. We know personally of a case in which a father and his family tried desperately for years to attain citzenship but were thwarted repeatedly by the system. They worked as productive, kind residents of the community and were then ripped out of their home of 25 years and bused across the border. There is currently a bill pending to allow counties to opt out of what has been described as an ineffectual program that has even hurt law enforcement's ability to solve crimes in the Hispanic communities.
The California Legislature keeps on with the work to make municipal bankruptcies more difficult and painful for cities. What's up with this? According to an opinion piece by Marti Brown, a Vallejo city council member, in the past 60 years only two cities and one county have filed for bankruptcy. Vallejo is one of the cities. Brown does have a point. The Legislature needs to get its own house above the brink of insolvency first. The State can help cities and counties if they keep their noses out of our business.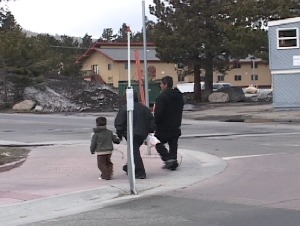 Will Mammoth Lakes go bankrupt? Hard to say, and, in fact, the town leaders can not say right now. They don't know. Our website has drawn dozens of angry comments from citizens of Mammoth and others over the dreadful $40 million lawsuit debt and ongoing decisions by council members and others. Citizens have every right to get angry. It appears past officials failed to use prudence, at the very least. Mayor Skip Harvey reacted with what seems like a way to work things out. In response to website critics, Mayor Harvey has vowed, starting May 31st, to open up his office to anyone who wants to stop by and talk about anything regarding the Town of Mammoth Lakes and how it is run. Communication can make things work. Here is the rest of Mayor Harvey's comment:
"I will be there between the hours of 4:00 pm and 7:00 pm and will do so every Tuesday prior to the 1st Council meeting of each month through August. Depending on the response, I may consider extending this offer past August. My office is Base Camp Cafe at 33256 Main Street in Mammoth. The cafe is closed for business during those hours so before someone says it, I am not trying to sell anyone anything nor will I. I want to hear what you have to say and provide some insight as to how our government works or doesn't work. Personally," wrote the Mayor, "I think it's broken and have suggested changes which I will share with anyone who is interested in hearing about it. So I would ask that those of you who have made comments on this website get out from in front of your computers and talk to me. We can talk as a group or one on one in private whatever works for you. I don't expect us to agree on everything but I do believe that sharing information is critical." Go see the Mayor. Tuesdays, 4pm, Base Camp Cafe, staring May 31st.
FYI. Bishop Mayor Laura Smith revealed last night that she will do a coffee with the Mayor routine. On Friday's, she will rotate around town at various coffee houses to chat with constituents. Stay Tuned.
With that, this is Benett Kessler signing off for Bureaucrat Beat where we await your word on our lives in the Eastern Sierra and beyond.