Getting big hitting and excellent pitching, the Bishop Union High School baseball team has reached the second round of the playoffs for the first time in three years.
The No. 4-seeded Broncos overwhelmed visiting Yashiva (Los Angeles) 19-1 Thursday in the first-round in Division 6 of the CIF-Southern Section Ford Baseball Championships.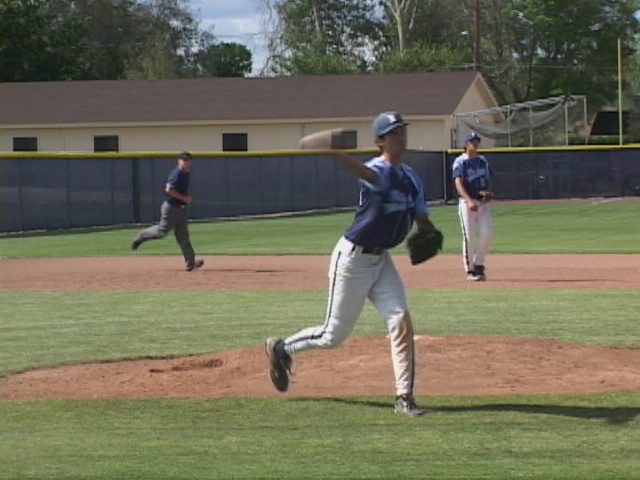 Bishop scored 10 runs in the third inning and added seven more in the fourth – on the strength of three straight home runs – giving a large crowd at Bishop High plenty to cheer.
Winning pitcher Tanner Cruise overpowered Yashiva over his six innings of work, allowing just an infield single, striking out 13, walking one with no runs.
Bishop's Aaron Puls, Keith Tatum and Schain Thomson all went yard in the fourth, going back-to-back-to-back. Puls had a three-run shot, followed by solo homers by Tatum and Thomson.
Tatum finished with three hits, Puls, Nathan Coakley, Taylor Neubaeur all had two hits. Chance Callahan had an RBI single, Cy Scott singled twice, Cole Means had an RBI and Doug Watterson had a hit.
The Broncos, 18-2 overall and champions of the High Desert League at 10-0, will play the winner of Thursday's first-round game between Calvary Chapel (Moreno Valley) and Academy of Academic Excellence (Apple Valley).
Since Bishop was home and Calvary Chapel on the road, the Broncos will travel to Moreno Valley if Calvary Chapels wins. If AAE wins, a coin flip will be held Friday at 9 a.m. at the CIF-SS offices in Los Alamitos.