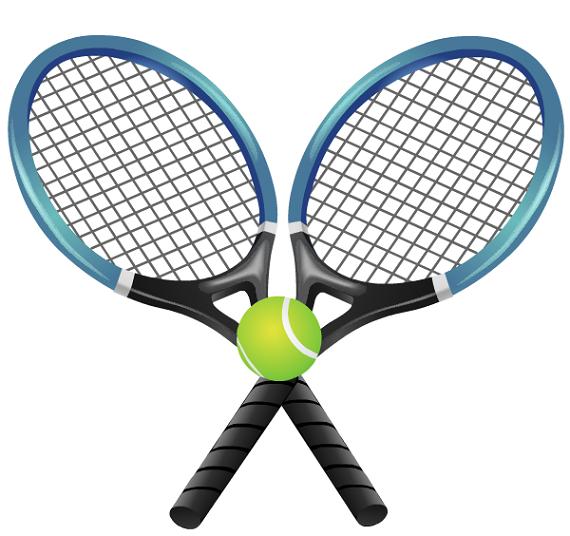 It was a perfect day for tennis on Tuesday when the Broncos hosted the Kern Valley Broncs.   The final score was 8-1 with the Broncos only giving up one set in the doubles.
"Itś great to see the improvement the girls have made.  They are now thinking more about strategy and taking their time between points" said Coach Cummings
"The singles remained strong again sweeping all 6 matches. "   We were 2 for 2 when it came to the tie-breaks today one in singles and one in doubles which shows that the girls are becoming mentally strong when it comes to pressure.
The 6 singles for the day consisted of #1 Olivia Ellis winning 6-3 6-4.  Brianna Stange 6-2 6-1.  Emma Thornburg 6-0 6-1.   Sabrina Elwell 6-1 6-1.   Dominique Osland fought back a 2-6 loss to win the second set 6-2 and the tie-break 10-4.  Sydney McAdam also won 6-2 6-2.
It was quite a battle for the doubles team of Olivia Ellis and Emma Thornburg though the score was on Broncos side 6-3 6-2.  ¨The Broncs #1 had some great serving and points against Bishop but they could not hold off Ellis and Thornburg.
Seniors Harleen Jammu and Rose Bracken were the other team to battle to a tie-break.  They won thier first set 6-2 dropped their second set 6-3 then won the tie-break 10-5.
Sophmores Ellie Crall and Jodie Bedore lost 0-6 in their first set and battled back to in their second set to get 3 games but the Broncs ended up on top  6-3 for the lone win of the day for the Broncs.
Bishop travels to Edwards Air Force Base to take on the Desert Scorpions on Thursday.
The Broncos are currently 2-0 in league play.