New Locally-Owned Commercial Bakery Opens in
Bridgeport, California
Grand Opening on May 23
(Press release)
Bridgeport, CA – Bridgeport Kitchen, LLC announces a grand opening/ribbon cutting ceremony on May 23, 2018, from 4-6 pm, at the newly-constructed commercial bakery facility at 24 Jack Sawyer Road, Bridgeport, CA. Local dignitaries, business owners, and Chamber of Commerce members will be in attendance, and everyone is welcome.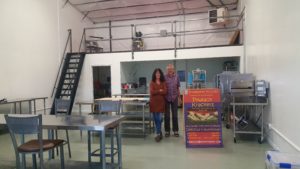 Bridgeport Kitchen was recently approved for a Processed Food Registration certification by the California Department of Public Health (CDPH), and is now a fully-licensed commercial food production facility.
Bridgeport Kitchen has been producing quality snack products for just under one year, and is pleased to already have distribution through local retail partners – Sundance Whole Foods, Tioga Gas Mart, Mono Market, High Sierra Bakery, Manor Market, and Stellar Brew.
Co-Owners Barry Beck and Dori Leyen explain how their enterprise began: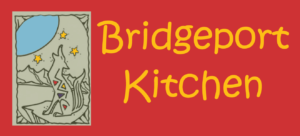 "As full-time residents of the Eastern Sierra, we live a life of adventure. Skiing, biking, hiking, climbing, and all activities out of doors – living what we felt was a "healthy" lifestyle.
However, after a routine physical led to some eye-opening results, the physician's recommendation for a low carb, high fat diet, and a coincident article titled Is the High-Fat, Low-Carb Ketogenic Diet Right for You? in a well-respected outdoor magazine, led to an almost overnight change in eating habits and diet."
While Beck and Leyen embraced their new eating plan of low carb/high fat foods, they found that a key component that was lacking was a quality snack.  After searching the markets, specialty stores and on-line, they also discovered their options were very limited.
"So, we decided to try to create our own perfect snack cracker," Beck continues. "And after a lot of trial and error, we have created a truly healthy cracker that has a growing fan base, and we call them Pywiack Krackers (PKs)."
With only 4 ingredients and organic seasoning, Beck and Leyen report that their hearty, savory crackers fill many different special dietary needs.   Low in carbs, high in fat, gluten free, with a low glycemic index, PKs are perfect for vegetarians, diabetics, and those on a paleo, vegan, or ketogenic diet. They are also available in four delicious flavors – Savory, Traditional (Trad), Savory Trad, and Alpine.
For all the reasons above, Beck and Leyen are excited to introduce everyone to Pywiack Krackers on May 23rd for the grand opening/ribbon-cutting ceremony at Bridgeport Kitchen.
To RSVP for the event, or for more information please contact Bridgeport Kitchen at [email protected], visit the website at www.bridgeportkitchen.com, or call co-owner Dori Leyen at 760-914-1286.