PETS of the WEEK – March 17, 2011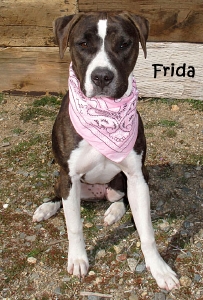 FRIDA is a mellow and gentle Boxer mix who was picked up stray. No one has claimed this darling girl and now she's available for adoption. Lucky you!
DAISY is a magnificent silver tabby with beautiful gold eyes. She's not only easy on the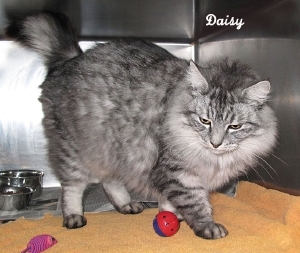 eyes, she's also an affectionate and calm kitty-girl. Her owner moved and couldn't take her, but that's not her fault.
The Inyo County Animal Shelter has an amazing selection of adorable cats and lovable dogs. Please adopt one today. Visit in person on County Road in Big Pine or on-line at www.ICAREforPets.org. HOURS: Tuesday thru Friday, 10 am to 3 pm, Saturday and Sunday 11 am to 4 pm (closed Mondays). Phone 760-938-2715. Photos by Lisa Schade of ICARE