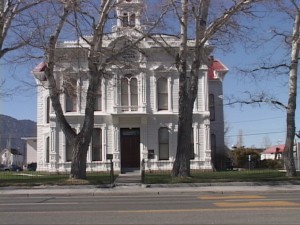 Last July, Youssef Boulaalam, a resident of Cardiff-By-The-Sea who was vacationing in Mono County, grew nervous when two Mono Sheriff's Officers followed him out of Travertine Springs and eventually stopped him on Highway 395. They wanted to search his car. They seized a loaded gun and arrested the man. Now, after finding there was no probable cause to stop Boulaalam in the first place and no evidence, the Court has dismissed the weapons case against him.
Attorney Allen Berrey had filed a claim against Mono County that alleged civil and constitutional rights violations connected with the traffic stop and search of Youssef Boulaalam's car and his arrest. Two Mono Sheriff's officers claimed they thought the man was under the influence; but after they followed him and stopped him, they did not investigate his sobriety. Instead, they searched his car. He told them there was a handgun in his pack back.
Attorneys Doug Buchanan and Berrey filed a motion to suppress the firearm evidence based on the argument that there was no probable cause to stop their client and to search his car. Judge Mark Magit agreed.
Initially, Assistant District Attorney David Anderson said the DA's office would consider if the Judge's decision would be appealed. Monday, Attorney Allen Berrey said that Mono Superior Court dismissed the case against Boulaalam and that the District Attorney would not appeal the Court's February order suppressing all evidence from the July traffic stop. Berrey said that as a result the DA was "unable to proceed to trial."