On Friday, divers located the body of a man who had been missing in the Bridgeport Reservoir. Right now Mono Sheriff investigators have not stated what lead to the mans death, only that the body was found in eight feet of water.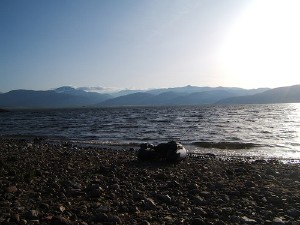 Mono Sheriff Deputies, Mono Paramedics, and Bridgeport Fire were called out to respond to a report of a partially submerged boat at 8:45 Wednesday night. A Sheriff Deputy swam out to the boat and found it to be unoccupied. The search continued into the night. On Thursday, the search continued again the next day with divers arriving that evening.
The next morning, Friday July 3rd, after two and a half hours of searching, the divers found the body of the man. Sheriff Officials say that the body was found about 60 yards from the shore line in approximately eight feet of water.
At last word, investigators had not notified the next of kin so the mans name has not been publically released. An autopsy is scheduled to determine the cause of death.