Bobby Gene Landers
1945-2016
A Celebration of Life will be held for Bobby Gene (Bob, BG, Dirt Farmer) Landers on Saturday, November 26th @ 11 a.m. at the Big Pine Fire Station. Bob passed away on Thursday, November 17, 2016 @ 2:30 p.m., 71 years of age after fighting a courageous battle with amyloidosis.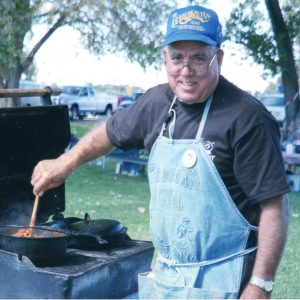 Born on September 15, 1945 in Tahoka, Texas, Bob moved to California with his family in grade school, joined the Marine Corps out of high school, and has resided in Big Pine for the past 41 years. He was employed by Schats Bakery, Symons Ambulance, and Northern Inyo Hospital to name a few. Bob also was a member of the Big Pine Fire Department, as a volunteer firefighter, Paramedic and Fire Chief for a period.
He enjoyed biking, running and hiking, he also loved to play guitar, write poetry, and short stories.
Bob is survived by his wife of 49 years, Kathleen Landers, their two daughters, Joy Landers and Pete Macias of Fallbrook, CA, and Kris and her husband Phil King of Boise, ID, four grandchildren, Breck Rael, Erick Manga, Jared Manga, and Kiana Manga, and three great grandchildren, Avery, Avison and Aleena Manga. Brother-in-law and sister-in-law Cathy and Ronald Yribarren of Bishop, CA, sisters Betsy Crenshaw of Oklahoma City, OK, sister and brother-in-law Trisha and Clay Vincent of Norman, OK, sister and brother-in-law Judy and John Huggins of McKinney, TX, and brother Wayne Landers of Redding, CA, and lifelong friend Coni Coffman, her boys Greg and Jeff, along with many nieces and nephews, and numerous friends that became family along the way.
In lieu of flowers, donations can be made to the Big Pine Fireman's Association, P.O. Box 382, Big Pine, CA 93513.