Roberta Claire "Bobbi" Schaefer, age 71 of Gardnerville, passed away in her home on December 8, 2016.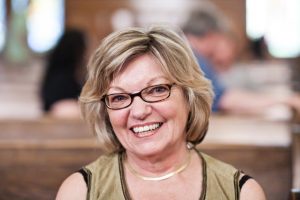 She was an only child born to the late Henry Edward Jirak and Gladys McLean Jirak on January 5, 1945 in Southern California.
She made her home for many years in the Owens Valley, California; then McCall, Idaho; and most recently in Gardnerville, Nevada.
Bobbi attended school in Glendale, California before pursuing her cosmetology license, followed by a career spanning four decades. Many hundreds of clients, friends, and colleagues will remember her for her skills behind the chair. From beehives to finger waves, she was a pro.
Bobbi was a dancer who toured with a professional ballet company in her younger years, taught dance in the Owens Valley, and choreographed and directed for Playhouse 395.
She even got a crack at acting, appearing in the film Doc Elliot in the early 70's. She was an aspiring author, honored with a handful of publications in recent years.
Bobbi was a proud member of the Order of the Eastern Star, Valeria Chapter No. 76 of McCall, Idaho. Creativity was a defining characteristic, expressed in her salon chair, the stage, the page, the kitchen, the garden, and her unique hand-crafted quilts.
Bobbi is survived by husband Robert Schaefer of Gardnerville; daughter Teree Marrone of Boise, daughter Lynne Rounds of Leona Valley; daughter Cheryl Rounds of Boise; stepson Rob and wife Crystal Schaefer; stepson Jason and wife Julia Schaefer; grandchildren Nicole, Jannel, Vince, Kendra, Tessa, Sophia, and Olivia ; great-grandchildren McCall, Aspen, Oakley, Bridger, and Sawyer; and her beloved dog Bailey.
Memorial services will be held at 1:30 PM on Thursday, December 15th at The Pioneer Memorial Methodist Church in Independence, California, located at 157 N Washington Street.
The interment service will immediately follow for those who wish to attend, and conclude with a gathering in the church's social hall. All are welcome.
The family wishes to thank all of those who supported them in caring for Bobbi in the last couple of months: Gentiva Hospice, Kay, Heather, Fred, Denise, Diane, Mimi, Cindy, and many others.
In lieu of flowers, charitable contributions may be made in Bobbi's honor to the American Cancer Society – Lung or Breast Cancer Research.