Members of the Hardly Strictly (Barely) Bluegrass Band will be leading music at First Presbyterian Church on Sunday, January 31 at 10:00 a.m. The band is comprised of musicians who at one time all attended Knox Presbyterian Church in Pasadena, CA.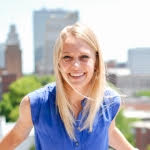 Heather Thomsen, daughter of Peter and Betsy Thomsen of Bishop, is the founder and leader of the Bluegrass Band. She is a graduate of Whitworth University in Spokane, WA, and holds a Master of Divinity degree from Fuller Theological Seminary in Pasadena. Thomsen is the Director of Contemporary Worship and Music at First Presbyterian Church in Winston-Salem, North Carolina.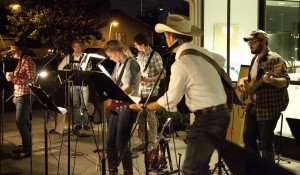 First Presbyterian Church is located at 585 N. Main in Bishop. Nursery care is available for babies and toddlers, and there are Sunday School classes for youth of all ages. Come as you are – all are welcome!
For more information call the church office at 760-872-2261.
-Press release