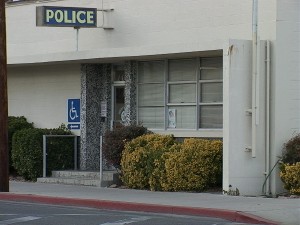 Press Release:
Date: March 28, 2013
Event: Phone Scams targeting local businesses.
The Bishop Police Department would like to make the public aware of a phone scam circling the Bishop area. We have received reports advising the police department where a business has received a phone call from their "corporate offices." An English speaking male subject, very well spoken, tells the business on the phone they are aware of fraud occurring in the area and need to pull credit card files the business has on file. The male speaker goes on to say he needs to verify the credit card files for any possible fraud, and he also states, "when you have sent the files to the corporate offices," he will send the business a fax verifying he has received the files. This type of scam is being used on some of our local hotels and or smaller satellite business.
The male subject is very friendly on the phone and may even have personal information on the person he is talking to. If your business receives these types of calls, please verify with your management in your local office. Verifying the information is the best way to protect your business and the public from these types of scams.
Another scam affecting our local hotels can also be where an unknown person will call the hotel and ask for a random room number until they have reached a guest.  The unknown person will represent themselves as a manager or representative of the hotel. They will tell the hotel guest there is a problem with their credit card information and then ask for the guest's credit card information. The hotels are advising the police department, they do not ask for their hotel guest's personal information over the phones in their hotel rooms. Please be aware when traveling of this scam whenever you may be staying in a hotel.
There are scams occurring in our small area, so please protect your information and never give your information over the phone.
K. Coffman
Public Information Officer