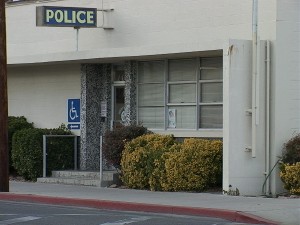 With a $53,000 grant from the State, Bishop Police Interim Chief Chris Carter says officers will go to work on a year-long anti-DUI program to prevent deaths and injuries.
The Chief said that officers will use a number of strategies in this new DUI Enforcement and Awareness program. The grant activities will target impaired driving offenders and will educate the public on the dangers of impaired driving.
Officers will use DUI/drivers' license checkpoints, warrant searches and stakeouts for repeat DUI offenders. They will use saturation patrols and court stings targeting DUI offenders with suspended or revoked drivers licenses who get behind the wheel after they leave court.
Chief Carter shared some sobering statistics. In 2009, 11,000 people died in highway crashes that involved a driver or motorcycle operator with an illegal blood alcohol.
Chief Carter also said this grant will focus on reduction of motorcycle fatalities. He said that Bishop Police Officers will conduct "specialized enforcement efforts throughout the course of the next year. Extra officers will be on duty patrolling areas frequented by motorcycles."
Funding for this grant comes from the California Office of Traffic Safety through the National Highway Traffic Safety Administration.