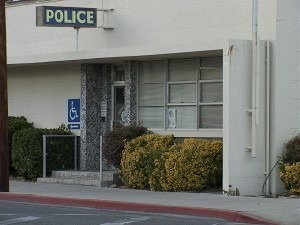 Bishop Police Chief Chris Carter confirmed that his department has launched an investigation into what he said appears to be the embezzlement of funds inside of the Inyo County Welfare Office in Bishop.
The Chief said this investigation is in the early stages and so not many details are available. Asked how much money is involved, Chief Carter said he and his officers do not yet know. He said that he has called people in from the State level to help separate fraudulent versus legitimate funds to determine the total amount of loss.
Chief Carter said some, but not all, suspects have been identified and no one is in custody. The apparent internal embezzlement will remain the subject of investigation with more details available later, according to the Chief.
Carter said, "As things stabilize, we will identify suspects and know the extent of the theft."