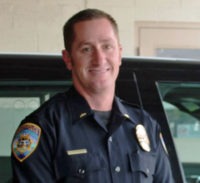 Speaking to the Bishop City Council on Monday Night, March 22, Acting Police Chief Josh Ellsworth previewed a new service the department is using, called RapidSOS, to keep better, more accurate information while on 4-1-1 and 9-1-1 calls coming  from cell phones for law enforcement dispatchers. It is provided as a free service to dispatch centers so, if in practice it does not deliver the goods, the City will not be out any money.
Chief Ellsworth told councilmembers that RapidSOS service works with cell phone providers and law enforcement dispatch centers to let a dispatcher to track a 9-1-1 cellphone call, which previously had only been able to be tracked by cellphone towers.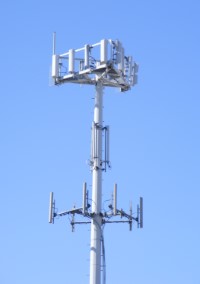 Even some the best cell phone tracking devices currently on the market can track only within 30 meters. The new service uses GPS in conjunction with the cell tower and allows tracking the call on a Google map platform for greater accuracy. As more devices become connected to the internet, the more reliable and accurate the data will become for 911 operators and first responders.
Currently, calls are supposed to hit two cellphone towers to triangulate where the caller is. Dispatchers Technology is supposed to find your location within 50 to 300 meters, a requirement by the FCC. The new service is supposed to be the next step up for location G accuracy.
Ellsworth said, "As long as that 9-1-1 is active, the dispatcher can follow that 9-1-1 phone. After sharing some examples of some other agencies that have used it for kidnappings or for people who have gotten lost, Ellsworth described the service as "appearing to be reliable."
Obviously, the "proof is in the pudding," so Sierra Wave will check back with the department in a couple of months to see how well the new technology works out in assisting emergency dispatchers do their job more effectively.