Bishop Police have confirmed that a Benton man remains a person of interest in Bishop's Chase Bank Robbery.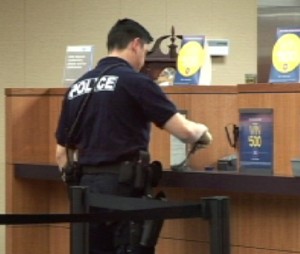 Police Lieutenant Chris Carter said that Steven Wiswell of Benton has been listed as a missing person since March 22nd. The robbery of Chase Bank took place the previous Wednesday.
Lt. Carter said that Wiswell is a person of interest in the bank robbery and that police are speaking to witnesses about him. Carter said Wiswell is "one of the people police are looking at."
To reports that Wiswell left some type of note, Lt. Carter said that he did leave a note to concerned friends and family but not a suicide note as had been rumored. However, Carter did say that the Mono County Sheriff's Office listed Wiswell as a missing person at risk, possibly suicidal and armed.
Wiswell has been living in Benton, alone, believed not to have been employed. Police did locate his vehicle in Benton. Officers are following up on all of this as well as on other leads.