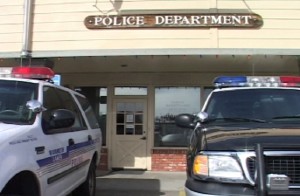 In the midst of budget cuts, the Mammoth Police Department might contract with the Bishop Police Department for dispatch services. Mammoth Police Chief Dan Watson told the Town Council this could save as much as $100,000. Bishop Chief Chris Carter says he is putting together cost figures.
Chief Carter said the Mono County Sheriff is aware that he is looking into dispatch services for Mammoth. Right now, the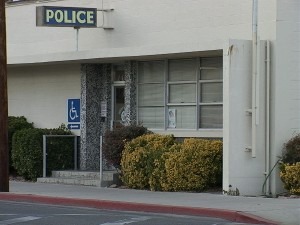 Mammoth Police Department pays the Mono Sheriff's Department approximately $360,000 per year for dispatch services, according to Chief Watson.
Chief Carter said estimates show that Bishop might be able to provide the same service for roughly $100,000 less. Carter said a contract with Mammoth would "help us secure and maintain our dispatch facility."
In these tough budget times, Chief Carter has looked at contracting with the Inyo Sheriff for dispatch services. However, the Chief said his preference would be to "keep our own dispatch service." Bishop Police may be able to work out a contract with Mammoth Lakes by summer, according to Chief Carter.
As for his own operations, Carter confirmed he has just hired two new officers but will not fill two other vacancies because of budget constraints. The two new police officers are Ron Gladding, previously of the Mammoth Police Department, and Brady Peek, formerly with the Mono County Sheriff. This gives Bishop Police twelve sworn officers, including the Chief, who said budget limitations mean no Bishop police officer participates in the Inyo Narcotics Enforcement Team and there is no School Resource Officer.