A Bishop Police officer, on routine patrol around the city, saw a car parked off Hanby St. and noticed someone sleeping in it. He ran the plates and found the car was stolen out of Camarillo.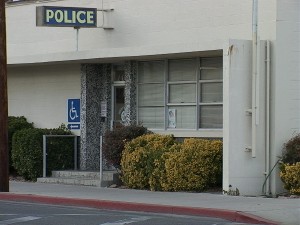 Police Chief Chris Carter said that the two men inside the car were arrested. Further investigation, the Chief said, revealed that the vehicle belonged to one of the men's father. Police also found a small amount of marijuana in the car.
23-year-old Christopher Saklad of Camarillo was booked on grand theft auto and 21-year-old Justin Moline also of Camarillo faces charges of possession of stolen property and violation of probation. Both men were taken to the jail in Independence.
Police allege that Christopher Saklad stole the car from his father.