By Deb Murphy
The Bishop City Council will be taking on the elusive, frustrating topic of downtown parking in search of what is admittedly impossible: a solution that makes everybody happy.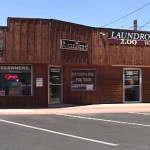 City Administrator Jim Tatum suggested, and the Council agreed at last Monday's meeting, a workshop to tackle that solution. "We need a fluid approach," he said. A workshop would "would develop the groundwork to move forward…. We need to send a message to existing and future businesses. Our intent is to be very business friendly. But, some of our (parking) ordinances don't reflect that intent." Tatum called "parking" the tip of the economic development iceberg.
The Warren Street Project, inadvertently, brought the issue to the forefront, starting with Academy Street. In January, three Academy Street businesses requested one-hour parking in front of the laundromat to accommodate customers. Bishop's Public Works Department requested comments on changing those spaces from two-hours to one and seven all-day spaces on the south side of the street to two-hours. That posed the question of where employees or business owners would park, pitting employees against shoppers.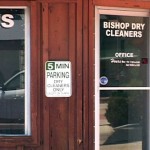 Tatum's workshop could result in a "matrix that addresses parking as a whole. "We won't be able to meet everybody's needs," he said. "It seems reasonable for employee parking to be farther that the front door (of their place of employment) and reserve that space for customers."
Councilmember Karen Schwartz asked for a review of the thought process that went into the current parking restrictions prior to the workshop. That process, Tatum said, "has been lost to prosperity."  Having sat through other parking meetings as Bishop Police Chief, Councilmember Joe Pesci admitted that ordinances were put in place to "meet specific needs. There's never been an overview."
As an example of meeting specific needs, the council responded to Alice Weber's, owner of the laundromat and dry cleaners on Academy Street, request to designate those three spots in front of her business as one-hour spots, or at least put street signs back up now that street improvements have been completed. "(The workshop) is a great process," she said, "but it doesn't address the fact there's no signage on Academy." Public Works Director Dave Grah explained that his department was waiting on possible changes to parking time-limits. The council approved three one-hour spots with the understanding that things may change, depending the outcome of the parking workshop. The parking and directional signs will be going back up.
Councilmembers suggested possible formats for the parking workshop which will take place sometime in August.
In other action, the council approved an ordinance that would streamline the permitting process for small residential rooftop solar systems.