In November of 2009, a man was killed on the Bishop Indian Reservation. Court officials said that Edward Keller, Jr., 17, of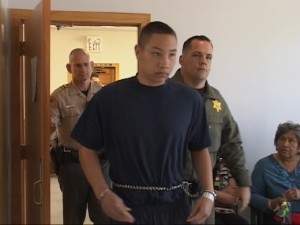 Bishop confessed to that murder in early December of 2010. A jury trial for Keller is set for March 7th with other court appearances next week.
In April of last year, Keller appeared for a preliminary hearing. District Attorney Art Maillet presented a sheriff's taped interview that included a reported confession. Judge Brian Lamb did hold the teenager to answer to the charge of murder.
The taped interview of Keller told of a drunken night turned violent and the assault and death of James Williams of Bishop. Although Keller was a juvenile at the time of the crime, he has gone through adult court.
Keller's public defender is attorney Tom Hardy. Keller is set for a settlement conference February 1st and a trial confirmation hearing March 1st. His official trial date is March 7th in Independence.