Inyo County Sheriff's Office press release
At approximately 4:30pm Monday afternoon Inyo County Sheriff's Dispatch received a 911 call regarding shots heard at "Youth with a Mission" apartment/hotel complex on North Sierra Highway (outside of the town of Bishop).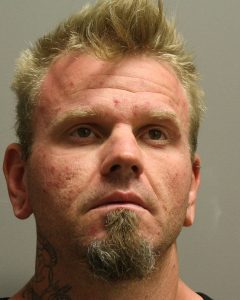 Inyo County Sheriff's Office, along with Bishop Police Department, CHP, and Bishop Tribal Police responded. Bullet holes were discovered on an exterior door where the gunshots were heard.
Suspect Jason Howard, a 34-year old man from Bishop and resident of the complex, was detained and subsequently arrested for burglary, shooting at an inhabited dwelling, felon in possession of a firearm, and felon in possession of ammunition.
Bail was set at $100,000.