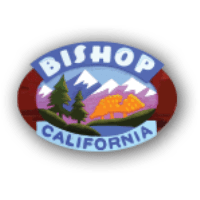 2022-2023 Bishop Lions Club President Barb Smith has announced that the Bishop Lions will return to Bishop City Park for this year's Fall Colors Car Show, to conduct its second pancake breakfast in the Park after many years of conducting them at the Tri-County Fairgrounds and Bishop school sites.  The Lions have a long history of outdoor pancake breakfasts in the City Park going back several decades of participation in Mule Days and Tri-County Fair, and on some occasions held dual breakfasts at the Fairgrounds and City Park.
According to Lions President Barbara the public is invited to attend the Fall Colors Car Show in Bishop City Park on Saturday, October 1st and wander admiring the vintage American iron, as well as enjoy Lions serving their all-you-can-eat pancake breakfast from 8am until 10am.  Meal includes pancakes, tasty Meat House sausage, butter and syrup (some sugar-free!), orange juice, coffee and jovial Lions daubing batter and flipping cakes!
Cost is $ 8 for adults and children under 5 eat free!  Proceeds from this pancake spectacular go to support various Bishop Lions activities including high school scholarships, eyeglass collection and recycling, vision screening, eye exams and prescription glasses for needy, disaster assistance such as for the Round Fire in Paradise/Swall Meadows and the Walker-Coleville fire, and donations to school and community organization projects deemed worthy for their support and service to Bishop and the surrounding area.
More information on Lions International and membership in the Bishop Lions Club can be obtained by calling President Barb Smith at 760-937-2272.  The Club meets at Noon the 2nd and 4th Thursdays of each month, with a new general membership/community outreach meeting at 6pm the 3rd Wednesday evening of the month.  Those meetings in October will move to the Bishop Country Club due to remodeling at the VFW Hall.  For updates and confirmation of meeting times and locations including the approaching holidays please contact Lions President Barbara.