Press release
The Bishop Lions Club recently hosted the Sierra Region meeting of Lions International's District 4-L1 during which several presenters and participants and sponsors played a large part in the conference's success.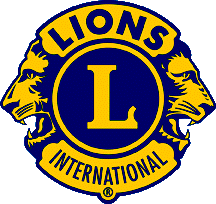 The Bishop and District Lions leadership, spearheaded by District 4-L1 Governor Steven Morgan, wish to express their gratitude to the Bishop LEO Club and its 2017-2018 President Lily McGrale, and LEOs Alex Lopez, Ajia Saunders (Secretary), and Thomas Eitel (Treasurer) for their help in setting up for the Lions' First Nighters' reception Friday evening at the Patio Building of the Tri-County Fairgrounds, hauling materials to the Tallman Pavilion early the next Saturday morning for the all-day business meeting of the Lions.
Governor Morgan also wants to thank the Boy Scouts from Troop 86, who helped set up the Saturday meeting tables and chairs and supplies, including numerous items for a silent auction used to raise funds for Lions charities around the District and globally.  Scouts involved that morning included Shane Collins, Branson Jernigan, Noah Cathey, Syrus Kibler, Chris Beadle (also a Lion LEO) , Gabrial Cathey and Troop 86 ScoutMaster Michael Walsh.
The Scouts presented the American flag with a color guard to start the meeting, and assisted Lion Past District Governor Dr. Fredy Perez in the Pledge of Allegiance, before being recognized by the Lions with a special certificate of appreciation for their work over many years at Bishop Lions pancake breakfasts at Bishop City Park and the Tri-County Fairgrounds food court.
The October 20-21 Lion meeting had local business sponsors including Erick Schat's Bakkery, Paiute Palace Casino, Bishop Area Chamber of Commerce & Visitors Bureau,  Mule Days Celebration, Bishop Country Club,  and Back Alley Bowling, whose donations provided surprises in the visiting Lions' "goodie bags" upon seminar registration.
Other local participants were Chuck Kilpatrick who did a stirring rendition of God Bless America for the Saturday dinner, Laura Smith  and her Hometown Catering, Mark Vincent as DJ and karaoke host for the Saturday evening "talent" and song show, and Owens Valley local Lion David Woodruff and wife Gayle from Independence who gave an outstanding historical account of episodes and anecdotes from his Tales of the El Camino Sierra and just-released history of the Mt. Whitney Hatchery – they were the hit of the evening's program.
Special honors at the luncheon portion of the meeting on Saturday were the recognition of local Ms. Kristina Blum as an Honorary Member of the Bishop Lions Club, and the induction of Ms. Barbara Smith as the Bishop Club's newest member.  Governor Morgan presided over the honors and drew loud applause recognizing these women.
A very special surprise came to Bishop Lion Kazmer Simon, who was singled out for his having caused the return to Budapest, Hungary, of an historical treatise which came into his family's possession while they escaped during the Hungarian Revolution.
The Simon family safeguarded the treasured book for more than 50 years and just this past spring of 2017 saw fit to bring it to the attention of the Bishop Lions Club that Lions International might be the best way to return the book to Hungary, for placement in the Hungarian National Museum or Library.
Bishop Lion Simon was presented several items by Governor Morgan, including a Budapest Lions club banner, very special commemorative lapel pins, and a letter of thanks and commendation from the Budapest Lions and Hungarian Ministry.  More on this story will follow in the Inyo Register in the near future – watch for the byline of Kristina Blum!
Other local businesses who supported the recent Lion District 4-L1 conference were The Meathouse, Smart & Final and The Pizza Factory.
One of the highlights of the Lions meeting was the screening of vision for attending adults during one of the break-out sessions, headed by Lion PDG  Dr. Fredy Perez.  Bishop is one of 6 Lion clubs in the District to have a Spot vision screening device which digitally encodes and summarizes a person's eye condition and wirelessly transfers that information to the adjacent printer, so the subject can take that read-out to his or her eye doctor for further review and analysis.  The Bishop Lions have conducted several clinics in Bishop and Mammoth Lakes where Bishop Lion Mike Johnston and other club member volunteers including Lions Janet Lowney and Larry Cox have assisted with adult and kindergarten student screening, all at no cost to that student or family.
Lions International is continuing its vision programs with this screening activity when invited to local schools or churches or community events, similar to taking part in community health fairs when appropriate.  Lions International also is deeply involved in collecting and recycling eye glasses and now hearing aids.  Lions also collects pull-tabs from aluminum cans and uses its District-wide clubs to achieve one overnight stay for a family in need at Ronald McDonald House in Loma Linda for every 5 pounds of tabs collected.
For more information on the Bishop Lions Club and its LEO Club, please contact 2017-2018 Bishop Lion Club President AJ Hooper, 760-872-1256, or contact any Bishop Lion Club member, or attend a Lions Club meeting, most Thursdays, 11:45am, in the Patio Building at the Tri-County Fairgrounds, Bishop.