The difficult job to install 200 fifty-foot long foundation pylons continues at Northern Inyo Hospital. In under two years a brand new hospital should stand on that spot now under construction.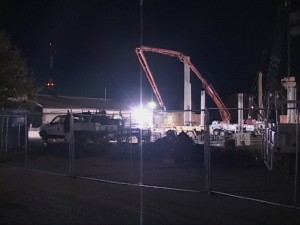 Apparently to stay on schedule the construction crews now work into the night with large lights to illumine the night-time work place. The Office of Statewide Health Planning and Development had required installation of the huge number of foundation structures.
Officials have said they believe the state requirement was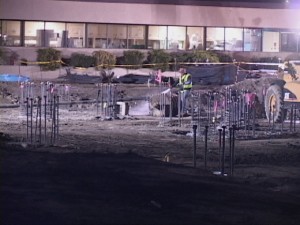 major over-kill, but had little choice if the project was to move forward. The foundation requirement will add several million dollars more to the final price tag of the new hospital.
Voters in the hospital district did approve a bond measure a few years back to pay for the new hospital project. An earlier slide show revealed the much larger facility the project will provide, including new patient rooms, a new emergency room and much more.