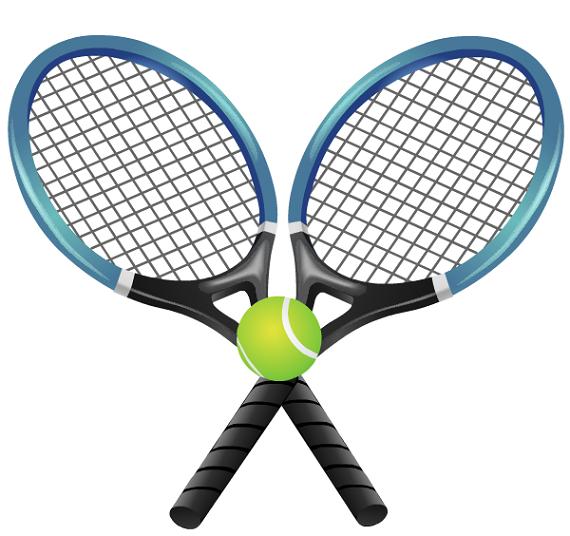 Bishop hosted the HDL individual finals on Thursday.
6 Broncos competed against the 3 other High Desert League schools in a single elimination tournament .  The 6 Broncos included Brianna Stange and Sabrina Elwell in singles and Jesi Ferrell,  Jodie Bedore, Rose Bracken and Harleen Jammu in doubles.
For the Broncos in singles Brianna Stange first took on Rosamond winning 6-0 6-0 to advance to the semi-final.  In the semi-final she was up against Kern Valley .  Her first set she won 6-2 then lost 2-6 but came back to win the 3rd set tie-break to advance to the final.
In the Singles final up against Desert Brianna tied her first set 6-6 to force a tie-break but lost the tie-break 8-10.  The second set was the same score 6-6 . She just fell short again in the tie-break 1-7 to place 2nd overall for the day in the tournament.
Sabrina Elwell was the 2nd Bronco who played singles. Her first opponent was from Kern Valley which she beat 7-5 6-3 in straight sets.  She then advanced to play the #1 seed in the tournament from Desert High School.  Sabrina lost a hard fought battle 1-6 4-6.  She placed third in singles for the day.
In the doubles Jesi Ferell and Jodie Bedore competed against Desert in thier first round winning 6-2 6-3.  They next took on Kern Valley and won 6-3 6-3 which put them in the finals against the #1 seeded team which were from Desert HIgh School.  They fell 6-0 6-0 but finished 2nd overall.
Rose Bracken and Harleen Jammu were the final team for the Broncos. They beat Rosamond 6-0 6-0 to advance to the semi final but fell 3-6 1-6 to the same #1 seed that Jesi and Jodie lost to in the final. Rose and Harleen finished 3rd for the day also.
Due to the 6 Broncos placing high in the tournament it advances them to compete at the central section cif individual tournament in Wasco on Nov.4th.
Coach Cummings wanted to thank Willis Dondero, Waylon Cleland and all the workers at the city park for all the work they did on the courts and around to help us have a great season.
She also wanted to thank the wonderful parents who drove to the matches and supplied the teams with water. Rick Ellis, Gina Ellis, Joni Ferrell, Emily Norcross and Amy Stange.
Thanks to Melissa Carpenter for helping with practice. Also thank you to Athletic Director Stacy Van Nest.