Bishop High School board members laid it out to Karen Keene and Jeff Pratt of Playhouse 395 they had overstepped their bounds and made the board downright mad.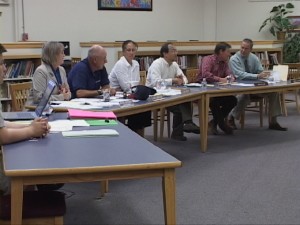 A newspaper article had blindsided some board members when it announced a plan for Playhouse 395 to partner with the school on a drama program one that would allow teacher Pratt to instruct drama and other duties, freeing up a job for Bishop Coach Bill Egan.
Egan made it clear that no one had talked to him about it, and he had no part in the plan. Board member Lynne Greer said tersely that she was blindsided by the newspaper article and that it was unfair to Bill Egan and the community. Your idea is great, but Id like to hear about it before it goes out to the community.
Board Chairman Carl Lind called the news article a slap in the face to the board who knew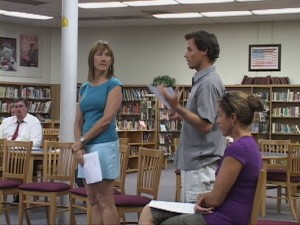 nothing about it. He told Keene and Pratt to come back when they were better organized.
The two drama aficionados had earlier explained their plan to raise $50,000, partner with the school to manage the theater and make substantial improvements, plus work to provide academic credit to students in the field of drama. They said they patterned their plan after one in Santa Barbara.
School officials, miffed by what they called jumping the gun, did say they were open to hearing about plans in the future.