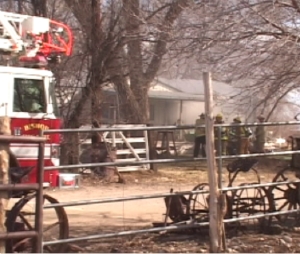 Early Friday afternoon, the Bishop Fire Department responded to heavy smoke at a Dixon lane mobile home. Conditions were gusty and brought a full response of 5 trucks with additional assistance from the California Highway Patrol and Bishop Police. Initial investigation revealed the start or origin of the fire was in the vicinity of a wood stove and a small couch. Chief Ray Sequine was quoted as saying there is an on-going investigation on the cause of the fire.
The fire department was quick to secure the house and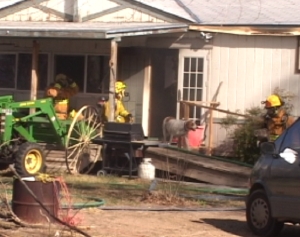 potential fire danger. There were several shacks and other structures near by with heavy fuels. Added to that circumstance, there were horses in corrals nearby.
Two cats and two dogs were rescued from the house by local firefighters. No one else was home at the time.