Bishop Police Department press release
Monday afternoon, April 22, the Bishop Police Department (BPD) served a search warrant in Mammoth Lakes at the residence of 30-year-old Eugenio Alejandre Solorio Jr..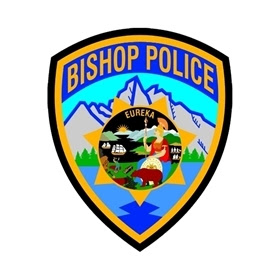 Solorio is a school teacher at Bishop Elementary. Roughly 8-years prior he was a student teacher and basketball coach in Mammoth Lakes. The investigation began after a 10-year-old recently reported having been molested by Solorio about two-years ago in a Bishop Elementary school classroom.
Solorio was booked into the Inyo County Jail on the following charges:
PC 288(a) – Lewd acts with a minor
PC 288.5(a) – Continuous sexual abuse
PC 288.7(b) – Sexual acts with child under 10
School officials have placed Solorio on leave pending the outcome of the criminal investigation, which is on-going. As with all cases, those arrested are innocent until proven guilty. The BPD respectfully requests that citizens allow this case to run its course in the criminal justice system before passing judgment on anyone believed to be involved.
Anyone with possible relevant information is strongly encouraged to stop by the Bishop Police Department or telephone at (760) 873-5866.
FROM BISHOP UNIFIED SCHOOL DISTRICT
On April 22, 2019, the Bishop Unified School District was informed by the Bishop Police Department that Eugenio Solorio Jr., employed by the District as a 3rd grade teacher at Bishop Elementary School, was arrested on charges of violating Penal Code sections PC 288(a), PC 288.5(a) and PC 288.7(b).
The District learned of the allegations concerning Mr. Solorio on Sunday, April 14th and immediately placed Mr. Solorio on an administrative leave of absence the following day and notified local authorities.
The District will fully cooperate with the Bishop Police Department and the Inyo County District Attorney's Office in this matter. Our students'
safety and well-being remain our highest priority.