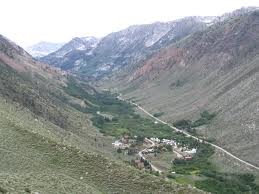 BISHOP CREEK WATER ASSOCIATION DITCHES TO SEE FLOW INCREASES BEGINNING MARCH 20, 2014 (press release)
With the recent warmer temperatures Bishop Creek Water Association (BCWA) ditches in the West Bishop area may began receiving water as soon as March 20, 2014 due to increasing flows in Bishop Creek. As a courtesy, BCWA members are reminded to ensure their ditches are free from debris and obstructions, and to finish up any ditch or pond maintenance projects.
The BCWA also reminds members that it is especially important to keep ditches free of leaves, debris and ice during this very dry year so that the limited amount of water available will flow freely.