City of Bishop residents have commented on our website that they do not like the destruction of 100 trees to make way for sidewalks. City Councilman Jeff Griffiths sees a silver lining.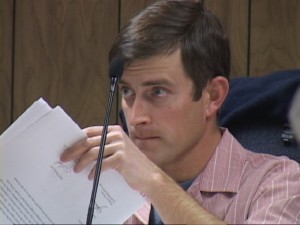 Griffiths, who started the Bishop Tree Committee, said this group will come up with more tree species to replace the trees that are lost. Griffiths, who earned a degree in forestry, says many elm and cottonwood trees have grown diseased or dangerous for loss of limbs.
The Councilman said the Committee will compile a list of appropriate trees for the City's projects and for private citizens. Griffiths said tree maintenance is important too. He said some trees in Bishop have been topped, which shortens the lifespan of the tree.
Griffiths said that the sidewalk projects provide an opportunity to plant species of trees that will last. He called for public education of tree species and proper tree maintenance to create a "better urban forest."
But, what about the healthy trees that crews will destroy for the sidewalks project? We asked Griffiths if all the trees are nuisances?
He said, no, and that he believes there will be an engineering process that will look at individual trees to see if designs can accommodate keeping some trees.
Griffiths also plans to create an arboretum at Bishop City Park where future projects will include more trees.