This week in Bishop, City Councilman Jeff Griffiths joined the choir of officials miffed at DWP for the rapid speed with which they have leaped ahead with a mega solar project for the Owens Dry Lake. Compared to the glacially slow pace of most every project for people of the Owens Valley, the solar speed was a kind of insult.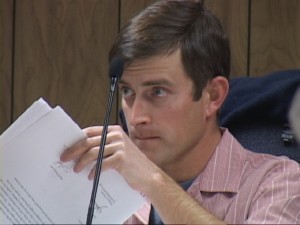 Councilman Griffiths told his colleagues Monday that he had hoped someone from DWP would have come to the Council to explain the solar project so he could point out that it happened over night compared to the 25 years it took the City of Bishop to get a long-term lease on City Park. Griffiths also pointed to the Long Term Water Agreement signed in 1991 that took many years and many of its guarantees still have not happened.
Earlier, Inyo Supervisor Susan Cash expressed some of the same barely concealed anger over the obvious lack of concern for the Owens Valley where requests to DWP take decades and their own pet projects take only months.
The slow burn in the Owens Valley over LA's imperial foot on our colonial necks hit DWP officials from downtown unawares. Water Operations Director Martin Adams, who spoke to the Inyo Board recently, had indicated that while he might think moving forward with more land for Inyo was okay, the powers that be in downtown LA do not.
In fact, Bishop had tried to buy City Park for some local control, but DWP officials said the appraisal of $400,000 hardly made it worth their time to go through a sale.