Mammoth Lakes Housing and the Bishop City Council have taken steps to form a working relationship which could lead to a home buyers assistance program.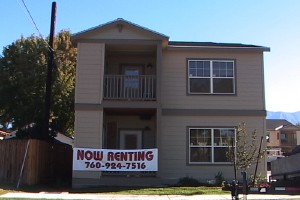 At their meeting Monday, the Bishop City Council held the first public hearing to apply for a state block grant that could be used for workforce housing projects.
The idea is to create a program to make home loans available to people who make 80% of the area median income. A person who qualified for the program would get a regular home loan from a bank for what they could afford, and the City, through Mammoth Lakes Housing, would loan the person the rest of the money needed to buy a house. The home buyer wouldnt have to pay the second loan back to the City until the first loan to the bank was paid off.
While the home buyers assistance plan is still in the works, the City of Bishop continues the working relationship with the Mammoth housing group. Mammoth Lakes Housing will now take over the monitoring of the Willow Street Workforce Housing project in Bishop. Somewhat controversial at the time, the apartments were built with state grant money in 2007, and are now called home by the renters.
The strings attached to the grant that paid for the project require that the City monitor the site annually. The state grant also put aside $2500 a year to pay for these inspections. Pam Hennarty of Mammoth Housing explained that the state wants to know if the renters meet the workforce housing requirements for income and that the units are kept in good condition. Mammoth Lakes Housing staff will take a tour of the Willow apartments and also audit the tenant files.
There will be a second public hearing on the homebuyers assistance grant application in June, where the council will make the final decision on whether or not to move ahead to seek the grant.