Come Fourth of July, the City of Bishop asks that residents only light off fireworks on the actual day of celebration of the nations birth.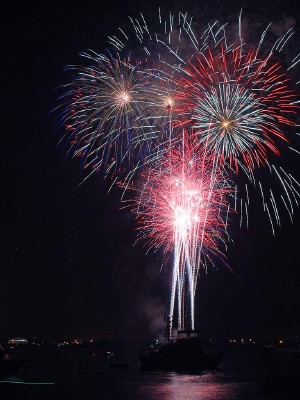 Monday night, the Bishop City Council unanimously approved a resolution that asks residents of Bishop to limit the use of the legal safe and sane type fireworks to the hours of 11:00 am to 12:00 midnight on the Fourth of July out of concern for local pets and other domestic animals.
Councilman Bruce Dishion explained that he did not want to discourage people from buying fireworks from the many local fundraiser booths in town, but that with kids running around without supervision lighting off fireworks from June to the tenth of July, the noise upsets local pets. Dishion explained that in the past his dog has been so upset during this time period that the dog had to be sedated.
Councilman Jeff Griffiths explained that the non-binding resolution is a request, but Dishion spoke of possibly pushing an ordinance next year that would limit the time period for the legal safe and sane type fireworks. All other types of fireworks remain illegal at all times.