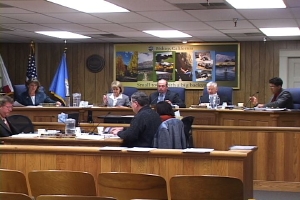 Even as some controversy surrounds the Bishop City Council's recent decision in the appointment of a new administrator, the Council election also takes center stage in City politics.
Off the record reports have persisted that there was some confusion over the consideration and appointment of City Administrator. As the Council deals with that, two of them are considering whether to run for re-election.
The seats held by Mayor Jim Ellis and Councilman Keith Glidewell will go to the November 4th election. As of Tuesday, Councilman Glidewell is the only one to have filed his papers.
Reports indicate that former Police Chief Joe Pecsi may have an interest in running for a Council seat. If there are any, the City will report on other candidates as soon as they have officially filed papers.
The deadline for filing is this Friday, August 8th. Those interested should contact Assistant City Clerk Robin Picken.