When the Bishop City Council meets tonight, they will consider issues related to annexation of about 15 acres into the City limits, and the Council may agree to send a letter to Symons Ambulance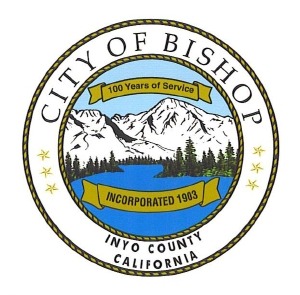 Service on a new policy.
In 2005, the City of Bishop began to consider annexation of 15 acres next to Hanby St.  The Los Angeles Department of Water and Power owns that land which is scheduled for release under the Long Term Water Agreement.
City staff wants direction on how to proceed.  The City would have to file an application with LAFCO, the Local Agency Formation Commission, in order to annex the land.  The estimated cost of application to annex the acreage is $9,300.  The staff will ask the City Council to consider hiring a consultant for this process.
More on another issue tonight.  On November 3rd, the Bishop Rural Fire District Commissioners met and voted unanimously to establish a policy regarding emergency medical response.  The City Council will consider sending a letter in support of that new policy.
According to the City Council agenda packet, Symons Ambulance has not provided a second ambulance for more than a year and a half.  The Bishop Volunteer Fire Department had always assisted Symons Ambulance, but in recent months the Fire Department experienced a 300% increase in the number of calls for service.
The City points out that the Fire Department is not licensed or equipped to transport patients.  As a result, the new policy says that the Volunteer Fire Department will not respond as a primary provider of advanced or basic life support, except in extreme emergencies.
The policy also says the Volunteer Fire Department will respond if asked for help by an ambulance operator on the way or already at the scene of an emergency.  The City Council will consider sending a letter supporting this policy.
The Bishop City Council meets today with a Study Session at 4pm and regular meeting at 7pm at Bishop City Hall.