By Deb Murphy
No surprise. Bishop's City Council voted 3-2 to ban commercial cannabis operations within its city limits.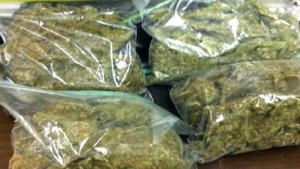 Councilmembers Joe Pecsi, Laura Smith and Pat Gardner have been steady in their opposition having heard from their constituents that cannabis is not consistent with their view of Bishop.
Karen Schwartz and Jim Ellis both voted to approve an alternative ordinance, recommended by a 5-0 vote by the city's Planning Commission, to allow up to three dispensaries and allow for testing facilities in industrial zoning. Ellis was comfortable that the oversight and regulations in the ordinance would protect the city and the community. Schwartz has been supportive of regulated dispensaries since the beginning of the debate.
During the public comment period prior to the vote, six Bishop residents spoke in favor of the alternative ordinance arguing that under-age use of marijuana had fallen in Colorado once the state legalized recreational use, the city had the opportunity to fill empty store fronts and take advantage of the growing adventure-tourist market. Northern Inyo Hospital's Chief Executive Officer Kevin Flanigan stepped up at the end of the public comment period reminding the Council that pot "had a profound impact on developing brains."
Smith questioned the Planning Commission's reliance on a majority "yes" vote to Measure H, the County's advisory measure on the November ballot. The only voting precinct in Bishop against the measure was West Bishop. The measure referred to the unincorporated parts of the County, basically where the County had jurisdiction. Smith, Gardner and Pecsi's constituents assumed that excluded Bishop. All three interpreted the vote as "not in Bishop."
Smith compared cannabis dispensaries with liquor stores and porn shops. "The majority of people want a different feel," she said.
Pecsi noted "the happiest place in the world," Anaheim, banned dispensaries.
Gardner cited a League of Cities' analysis indicating a city the size of Bishop could only justify a fourth of a dispensary. Schwartz agreed but reminded the Council of the numbers of people driving to or through Bishop each year.