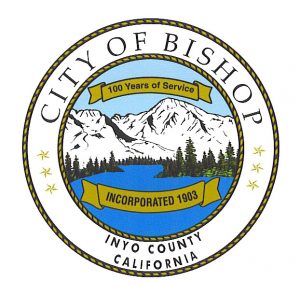 The Bishop City Councilmembers dealt with two significant issues at its meeting last week:
parking and housing.
In response to neighboring businesses with differing parking requirements, City Administrator Destin Dishion came up with a solution: adjust the parking controls to accommodate both the Beverage Market and the Bishop Twin Theater.
Parking for four spaces on the north side of Church Street had been limited to 60 minutes. The change reduced that time limit to 30 minutes for those specific spaces.
To accommodate movie goers, the parking spaces, once limited to 60 minutes, will change to three hours. Those changes are now in place.
Dishion outlined current housing strategies: the completed downtown specific plan with mixed-use elements, on-going conversations with the Los Angeles Department of Water and Power regarding land releases, pursuing state grants and working with Inyo County on Accessory Dwelling Unit (ADU) ordinances and looking at land currently owned by the City of Bishop.
The 72-unit Silver Peaks project is in the works with Visionary Home Builders seeking grant funding.
Councilmember Stephen Muchovej has been pushing for a vacant property tax to generate more rental opportunities. According to Dishion, one California County put the tax in place but the ordinance is currently being challenged in court. "Let the big cities figure it out," was his suggestion.
There are first-time home buyer incentives in place state-wide, but there are so few
homes available for any buyer in the Bishop area. Chair Karen Schwartz questioned residential properties currently being used as offices. According to Planner Elaine Kabala, those properties require a Conditional Use Property and once granted, the CUP stays with the property.
Dishion summed up the conversation regarding ADUs and more conventional housing with "we have a need for every aspect of housing."