One new candidate has entered the race for Bishop City Council, and one incumbent candidate has stepped aside.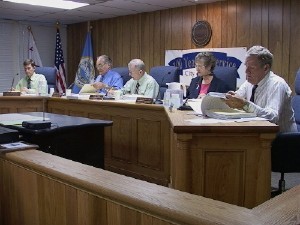 Incumbent Frank Crom will not seek re-election to the Bishop City Council. With one incumbent not running, the deadline to run for Council has been extended until Wednesday, December 10th at 4:30 pm.
The council seats currently held by Susan Cullen, Frank Crom, and Martin Smiley, Connolly are all up for re-election this in March.
Five candidates have turned their paperwork in and had their signatures checked out. The sixth candidate, Ted Gardner, turned in his paperwork Friday afternoon.
Incumbents Martin Smiley Connolly will run again and so will Susan Cullen. Mary Baker, Laura Smith, and David Stottlemeyre, are also official candidates for the March election.