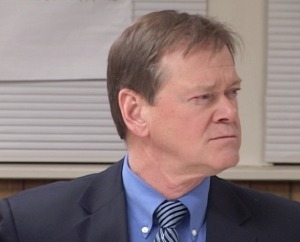 Bishop's City Administrator Jim Southworth apparently remains on a leave of absence.  City officials continue to decline comment saying only that this is a "personnel matter".
Last week, word leaked out that Southworth was released from employ, although Acting City Administrator Keith Caldwell called Southworth's status a leave of absence. Caldwell had said that there were still some  "unsettled matters" involving the Administrator, which the City Council would likely address in a special meeting soon.
This week, Caldwell said there was nothing to report and no City Council meeting set to discuss issues further.  The City Council does meet Monday, August 8th.  Caldwell said there might be more discussion then.
As for Southworth's departure and possible selection of a new City Administrator for Bishop, Caldwell said he could not comment.  "This is a personnel issue," said Caldwell.
Southworth went to work as Bishop City Administrator less than a year ago after the departure of 30-year Administrator Rick Pucci – a tough act for Southworth to follow.  Sierra Wave did place a call to Mr. Southworth.  He communicated that he could not comment.