Press release
Thanks to a generous anonymous local sponsor, the Bishop Chamber of Commerce is pleased to announce the 3rd Annual Façade Improvement Grant Program.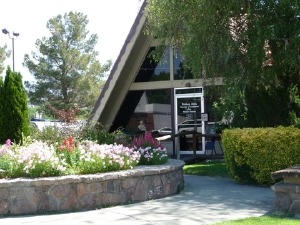 For the current 2017 cycle, the Chamber has $8,000 available to fund projects that may include paint, lighting, new canopies or awnings, signs or other cosmetic upgrades to buildings within the downtown Bishop commercial district.
Approved projects may be funded entirely or may be used with matching funds.
Eligible applicants may be property owners or business tenants, with owner's
approval, located within the historic core of downtown Bishop.
The application form is brief, easy to complete and due by July 31, 2017.
Details about the program and application materials are now available at the
Bishop Chamber Office – 690 N. Main Street.
To request a digital copy of the application, email [email protected]
For more information, contact the Bishop Chamber (760)873-8405.