Press release
The Bishop Area Chamber of Commerce is sponsoring an informative public Candidate's Forum to be held on October 23, 2018 at 6:00 PM at the Cerro Coso Community College, Bishop Campus.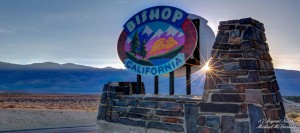 At the forum, candidates for the Bishop City Council will give opening remarks and respond to predetermined questions during the first half of the program. After a brief intermission, the candidates will answer questions generated by the audience. Light refreshments will be available. The Bishop Campus of the Cerro Coso Community College is located at 4090 W. Line Street, Bishop.
Joe Pecsi, Karen Schwartz and Stephen Muchovej going for two three-year terms while Chris Costello and Howard Wu competing for one two-year term (to fill Pat Gardner's term).
The Bishop Area Chamber of Commerce and Cerro Coso are hosting this event to encourage civic engagement, which is a cornerstone of our representative form of government. All are encouraged to attend this Bishop City Council Candidates Forum.
For more information, contact Bishop Chamber of Commerce (760)873-8405.