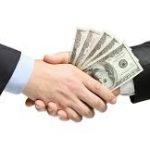 Thanks to generous donations made by local foundations, organizations and individuals, several Inyo County businesses will receive COVID-19 relief grants this week.
The Bishop Chamber of Commerce assisted by collecting online applications and organizing a five-member volunteer panel to independently review and score the applications. The program was open to any small business in Inyo County, regardless of chamber membership.
43 applications were received, requesting over $200,000 in assistance.
"We knew it wouldn't be possible to meet all the needs of the businesses that have been affected by the Coronavirus crisis, but we are hopeful the $45,000 contributed by the generous local sponsors is helpful," states Tawni Thomson, Executive Director of the Bishop Chamber of Commerce.
27 businesses will receive grants ranging from $500 to $4,000.
Recipients include: Astorga's Restaurant, Bishop Art Supply, Bishop Creek Lodge, Bishop VFW Post 8988, Body & Soul, Bronco's Deli, Bishop Twin Theatre, C5 Studio Community Arts Center, Cielo Hotel, CrossFit Bishop, CrossFit Radiate, Days Inn, Discovery Point Preschool, Eastside Sports, Salsa's Taqueria, In the Zone Massage Therapy, Laws Railroad Museum & Historical Site, Luxe Salon, Mammoth Gear Exchange, McMurry's Bar, Pioneer Home Health Care, Rusty's Saloon & Grill, Sierra Shanti Studio, Spellbinder Books, Tanya Zaleschuk, LLC, The Rolling Chef 395, and The Village Motel.
The Bishop Chamber of Commerce continues to seek additional resources to assist local businesses.
"If additional donors would like to contribute to this program, we would be happy to facilitate a second round of granting," adds Thomson. "These are tough times for everyone, and we will do anything we can to assist the local businesses that are so important to our community."