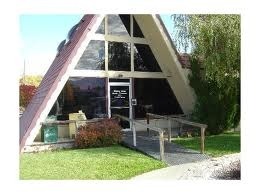 Join Us For Lunch!

All chamber members and guests are invited to our monthly networking luncheon.Next meeting is Thursday, February 21st, 12:00 noon at Whiskey Creek in Bishop.  Great food, great company and raffle prizes.  Special program speaker this month will be Miss City of Bishop Kristina Blum.  

Lunch is just $12 and you will be automatically entered to win a free lunch for a future meeting -thanks to the generous sponsorship of Eastern Sierra Realty.

Hope you'll join us and bring a friend!

Fred Hall ShowOne of the most effective ways that our organization works to attract new visitors to our region is the annual Fred Hall Show in Long Beach.

We are busy gearing up for the 2013 event – March 7th through 11th and we hope you'll take a minute to watch a "Bishop Buzz" video interview about the project.

46th Annual Blake Jones Trout Derby

One of the state's largest single-day trout derbies is just a little over a month away – Saturday, 3/16 at Pleasant Valley Reservoir. Bishop Chamber staff and volunteers are already hard at work planning the event, sending out registration forms and looking for sponsors.  If you would like to help out, please give April a call 

(760)873-8405

 or email

[email protected]

New T-Shirts Feature Official Bishop Slogan

Recently, the City of Bishop held a contest to select an official slogan for our fine community and the winning entry was submitted by the Moore family.

"Small Town With A Big Backyard" is our official new slogan and the Bishop Area Chamber of Commerce is pleased to announce that we are now offering t-shirts for sale that feature a great design created by Shannon Romero at Mountain Apparel. Long sleeve t's are $20 and the short sleeve version is just $15. The Bishop Area Chamber of Commerce & Visitors Bureau is located at 690 N. Main Street. Open Monday-Friday 10-5, Saturday 10-4.

Special Member Discount!

The Bishop Chamber is very supportive of the annual Mule Days Celebration and we're hoping all of our members will consider supporting by attending the events.

Tickets for all arena events and the Jerrod Niemann concert are on sale now.  Special discounts of $3 to $7 per ticket will be offered for Chamber Members!

*These discount tickets must be purchased at the Bishop Chamber, 690 North Main or call(760)873-8405.

Not Already a Member?

Please consider joining the Bishop Chamber!  We're a positive and proactive group that works to promote a healthy local economy.  Business membership is just $185 per year and we welcome individual community members to join as "

Friends of the Bishop Chamber"

for only $25 per year.  For more information, call Rachel Anderson at

(760) 873-8405

.

Dear Chamber Members & Friends – 

Thanks in advance for taking time to read our newsletter, we hope you find the information interesting & useful.


 

"It is the mission of the Bishop Area Chamber of Commerce and Visitors Bureau to promote business, tourism, and greater Bishop for the betterment of the community and its residents."




We are a non-profit 501(c)(6) organization and we work tirelessly to sustain and improve our local economy. Membership support helps us to accomplish this mission – thank you!

Career Connections

Attention all business owners – this is a great opportunity to connect with potential new employees!  Even if you are not currently hiring, you should still attend this event as it will be a great opportunity to tell others about your business and what types of skills, education and experience you are looking for in future employees.  The goal is to facilitate two-way communication between businesses and prospective employees so that you get the highest-quality and best fit individuals for your company or organization.

2013 Career Connections Event

Date:  Thursday, February 7th

Time:  12pm-4pm

Location:  Cerro Coso Community College – Bishop Campus

Hosted By:  The Eastern Sierra Employment Collaborators Group

New Webinar Series Offers FREE Education for Local Businesses 

California State University, Bakersfield's Small Business
Development Center (SBDC) will host a series of business webinars on a variety of business topics in 2013. The Webinars will be every other Wednesday during the lunch hour from 12:05 to 1:00 pm, beginning this Wednesday, February 6th.

The webinars are offered free to business owners and residents in Inyo, Mono & Kern counties.  Webinars are a quick and convenient way to get pertinent information on business management topics over the internet and are accessed via a computer with an internet connection or a group site co-hosting the event with a large screen.

Thanks to a partnership between SBDC, Eastern Sierra Connect Regional Broadband Consortium (ESCRBC) and the City of Bishop, we'll have an easy access group site at Bishop City Hall – 377 West Line Street (Executive Conference Room).

Bishop City Administrator Keith Caldwell invites attendees to bring a brown-bag lunch and to stay after the webinar for round table discussion.  He's hoping that many current and future Bishop business owners will take advantage of this free "lunch and learn" program.

The initial webinar will be on the rising popularity of Crowdfunding –  a strategic approach to funding business projects through the support of a large number of people donating to specific projects via the Internet. Common crowdfunding projects include incentives and rewards to encourage supporters to back an idea, project or technology via a website such as Kickstarter.com, crowd lending sites and the new equity Crowdfunding where businesses will be able to raise capital by issuing equity ownership to investors.

Future Webinars will cover the following topics:

2/20 – Starting or Growing Business:  Ideas on legal, marketing & financing issues.

3/6 – Rules & Regulations for Starting a Home Based Food Business

3/20 – Finding Ways to Raise Money to Start or Grow a Business.

Space is limited. For more info & to register online, visithttp://escrbconsortium.org/business_webinars/

For additional information, contact the center at 661-654-2856 or email [email protected]

New Resident Welcome Program

The Bishop Area Chamber of Commerce is pleased to announce a program designed to welcome new residents to our community and to connect them with the products and services offered by our member businesses.

A volunteer committee will deliver a "Welcome Package" to newcomers.  The package will contain information about essential services like utilities, schools, medical care, churches, street maps, etc.  The package will also contain coupons and small gifts contributed by local businesses.

We're calling on Chamber member businesses to help us put together a nice and valuable "Welcome Package."  Plus, this is an excellent opportunity for your business to reach out directly to potential new customers.

If you would like to offer a coupon, please just drop us a line with the offer.  We suggest a one-time use coupon for something really great like one free lunch, 25% off your first purchase, or other fairly substantial deal.  We'll create the coupons in-house and keep close track of who receives the welcome packages, so you won't have to worry about duplication or misuse.  

Click here to email coupon information to Tawni.

If you would prefer to offer a gift item for the Welcome Package, we suggest product samples, pens or pencils, notepads, key chains; any useful promotional item would be good to include.   Please bring gift items to the Bishop Visitor Center, 690 N. Main Street. We're open Monday-Friday 10am-5pm & Saturdays 10am-4pm.

Employers…please be sure to let your new employees and those relocating to Bishop know about this program.  Please also remember to contact our office if you should need maps, brochures, or other information that may be included in your out of the area recruitment materials.

More Upcoming Community Events. This is just a partial list of some upcoming events, for expanded list please visit the calendar page of our website.  

February 7:  Career Connections Event.  Free event for all.  Job seekers will connect with career opportunities.  Employers will share info about what qualities, skills, education and experience are needed in the workplace.

 

February 11:  Bishop City Council Meeting. 7pm at Bishop City Hall.

February 11:  VFW Post 8988 & Auxiliary Valentine's Day Drawing.  Tickets $5 each/$6 for $20.  Great prizes donated by dozens of local businesses.  Proceeds benefit Veterans projects.  Get tickets at VFW or call Cheryl Underhill 760-920-0106.

February 13:  After Hours Mixer at Mule Days Office.  5-7pm.

 

February 14:  Open Mic Night at Black Sheep Coffee Roasters, 6pm.

 

February 16:  Sierra Nevada Bighorn Sheep Foundation Fundraiser.  5:30 pm at Mountain Light Gallery.  For more info, visitwww.sierrabighorn.org

February 17 & 18:  Manzanar Day of Rememberance.  Annual observation of the anniversary of Executive Order 9066.  Click here for more information.

February 18:  Inyo Associates Dinner Meeting in Independence.  

6pm Social Hour at Eastern California Museum.  7pm Dinner at Pioneer Memorial Methodist Church.  $20 per person includes delicious "German Feast" catered by Ellen.  RSVP by 2/15, Mary Roper

(760)878-2046

 or email 

[email protected]

.

February 21:  Bishop Area Chamber of Commerce Board Meeting & Luncheon. Board Meeting at 11:00am; Networking Luncheon at 12:00 Noon.  Whiskey Creek Restaurant in Bishop.

February 21:  After Hours Mixer Hosted by Playhouse 395.  5-7pm, Bishop Union High School Dorothy Joseph Auditorium.

February 25: Bishop City Council Meeting. 7pm at Bishop City Hall.

 

February 26:  Peppino D'Agostino & David Tanenbaum Guitar Duo Live in Concert.  Bishop High School, Dorothy Joseph Auditorium at 7:30 pm.  For tickets & membership information, visit Bishop Community Concerts Association.

February 28: Open Mic Night at Black Sheep Coffee Roasters, 6pm.

Now through March 22nd:  5th Annual Community Reads Program – "Into the Beautiful North" by Luis Urrea.   

Join in a variety of great programs and events – 

click here to see the schedule.

Now through March 4th:  Ron Oriti is the Featured Artist at Thai Thai Restaurant.  Drop in to see beautiful scenic and wildlife photography!

Thanks for your continuing support of the Bishop Area Chamber of Commerce & Visitors Bureau!