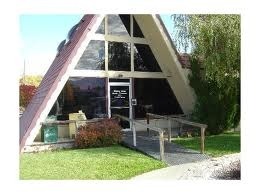 Bishop Area Chamber of Commerce & Visitors Bureau
| | |
| --- | --- |
| Newsletter | September, 2012 |
"It is the mission of the Bishop Area Chamber of Commerce and Visitors Bureau to promote business, tourism, and greater Bishop for the betterment of the community and its residents."

The Bishop Chamber is a non-profit 501(c)(6) organization and we work tirelessly to sustain and improve our local economy. Membership support helps us to accomplish this mission – thank you!

Not Already a Member?Please consider joining the Bishop Chamber!  We're a positive and proactive group that works to promote a healthy local economy.  Business membership is just $185 per year and we welcome individual community members to join as "Friends of the Bishop Chamber" for only $25 per year.  For more information, call Rachel Anderson at (760) 873-8405.

Warren Street Improvement Project

This project has real potential to positively impact our downtown retail zone.  Please take a moment to view the video and attend the public meeting to give your input – September 11, 5:30 pm at City Hall.

Helping Hands Needed!The Bishop Chamber has a few important projects coming up and we're looking for volunteers to lend a hand…

9/21-9/23:  Need volunteers to work chamber info booth atMillpond Music Festival.4 hour shifts, Friday, Saturday & Sunday.

9/28:  Need volunteers to help cook, serve & clean-up spaghetti dinner forEverest Challenge Bike Race Participants.

If you can help, email[email protected]or call Tawni (760) 873-8405.

Newspapers in Education

The Inyo Register is seeking sponsors for the "Newspapers in Education" program that offers students in our local schools a fresh look at current issues and helps them gain a greater understanding of events that affect our community. Businesses and individuals are invited to become NIE sponsors for just $40 per month.  Click here for more information.

New Local Interest Book


I Am the World's Oldest-Known Living Tree by Dr. Gilbert G. Thibault is a book for children of all ages. It is a perfect gift for children, parents and grandparents. The narrator of this book is Methuselah, the world's oldest-known living tree.  Readers will enjoy learning through stunning color photos about the life lessons of Methuselah and the artistry of his friends.

Dr. Thibault will be speaking and signing copies of his book at the White Mountain Research Station at 3000 E. Line St. on September 26 at 7 PM. All interested parties are invited.  The book is also available at Spellbinder Books and at the Bishop Chamber of Commerce & Visitor Center.

Inyo Associates 

Next Inyo Associates dinner meeting is scheduled for Monday, September 17th.  This month's get together will be hosted by the Independence Chamber of Commerce at Mt. Whitney Fish Hatchery.   6pm social hour/ 7pm dinner.

RSVP

Local Photographer Featured in National Publication!

A Geminid meteor is framed by Granite Arch in Tony Rowell's photo apearing on pg. 32 of the October issue of Astronomy Magazine.

The photo is also featured in Rowell's 2013 calendar and DVD that features stunning time-lapse photography of our region. Both are available for purchase at the Bishop Visitor Center – 690. N. Main Street.

Dear Chamber Members & Friends – 

Wow – where has the summer gone?  We've been exceptionally busy here at the Bishop Chamber & Visitor Center, and that's a good thing!  Thanks in advance for taking time to read our newsletter, we hope you find the information interesting & useful.

Let's Do Lunch!

All chamber members and guests are invited to our monthly networking luncheon. Next meeting is Thursday, September 20th.  Great food, great company and raffle prizes.

This month, we'll have two special guest programs:

Cathreen Richards – The County of Inyo has recently completed a Draft Energy Action Plan for its facilities. This Plan includes a goal of reducing energy use at County facilities 5%-10% by 2016 and provides policies and programs to help the County achieve this goal.

David Grah – The City of Bishop Public Works Department is working with a group of volunteers to develop plans for the Warren Street improvement project.  Now is the time for all area businesses and residents to weigh-in and provide input into this important project.

Lunch is just $12 and you will be automatically entered to win a free lunch for a future meeting -thanks to the generous sponsorship of Eastern Sierra Realty.

Hope you'll join us and bring a friend!

Dave Ramsey Seminars Offer Personal and Professional Development!


EntreLeadership – Dave's premier leadership training program where he personally teaches individuals, teams, and businesses how to grow.  This is a great way to not only increase your potential as a leader, but also to impact your team and take them to the next level.  No leader should lead without these principles. It's what your team members need to see in you, and what you want to see in them. Sign up for the EntreLeadership Live Event, and put 20 years of proven business principles to work for you.

One Day Simulcast Seminar

Friday, September 21st, 8:45 am- 4:00 pm

Calvary Baptist Church, 1100 West Line Street

Whether you're an individual who wants to develop your leadership abilities, a business or organizational leader who wants to develop your team, or an entrepreneur who wants to build a business on solid, proven principles, EntreLeadership is for you.

Ticket price: $35.00 includes workbook and lunch

Deadline to purchase tickets: September 16, 2012

Financial Peace University – Dave and his teaching team will walk you through the basics of budgeting, dumping debt, planning for the future, and much more! In 9 lessons, you'll learn to take control of your money, invest for the future, and give like never before!  Calvary Baptist Church, 1100 West Line Street.  Class meets Wednesdays, 6:30-8:00 pm, September 12-November 7.  Fee:  $100 (first class is free).

THANKS FOR MAKING OUR BIRTHDAY PARTY SPECIAL!

The Bishop Area Chamber of Commerce & Visitors Bureau
has proudly served our community since 1912.  On August 23rd, we had a party in the Bishop City Park to celebrate this milestone and it was tons of fun!

We're grateful to so many that helped! Thanks to Bar-B-Que Bills for the beans, Whiskey Creek for the coleslaw, BP Distributing for the tri-tip & chicken, Niteowl Transportation for the bread, Farmer Brothers for the iced tea & lemonade, Erick Schat's Bakkery for the cake, Chuck Kilpatrick for the emcee duties and the Eastside Five for the awesome live music.  Also thanks to the City of Bishop Parks & Recreation Department for all of the help with set-up.  Most importantly, thanks to everyone who came to celebrate our centennial and to all of our members and volunteers that continue to support our mission.

New "Feed our Fish" Program Puts
Lunkers in Lakes!

A few months back, the Bishop Chamber launched the new "Feed our Fish" program and it's going remarkably well!

The concept is straightforward – we've asked people who believe that trout fishing is important to contribute funds that we use to purchase and plant Alpers Trout.  We've collected close to $1,600 and that's enough to buy a load of lunkers that were planted in the lakes & streams of Bishop Creek Canyon a few weeks ago!  The fish are nice size – up to 4 pounds each, with many in the 2-3 pound range.

So far, eighteen individuals and businesses have contributed $10 to $250 each.  Many local artists donated beautiful works of art for an auction that was held during the press reception and proceeds were added to the fish fund.


"We hope to keep the program going year-round, stocking Bishop Creek Canyon during the summer and Pleasant Valley Reservoir and Lower Owens River in the winter,"explains Tawni Thomson.  "Of course, we'll need some more help from people that believe in the importance of fishing here in the Eastern Sierra and any contribution would be greatly appreciated."

 

2012 Christmas Parade Remains on Main

After careful consideration of the many comments received regarding possible new location for the annual Christmas Parade, Chief Carter and the Bishop City Council have decided to keep it on Main Street.

Start planning your parade entries now!  The theme for this year's Bishop Christmas events will be:

"Hooked on Christmas!"

"Fishing is such an important part of our culture and our identity.  It's an activity enjoyed by locals as well as visitors and by people of all ages,"  states Chamber Event Coordinator April
Leeson.  "We think it will be really fun to celebrate Eastern Sierra fishing during the holidays."

 

It may seem a little early to be thinking of Christmas, but believe it or not, the Bishop Chamber is already making plans for several great events.  Please mark your calendars now, so you don't miss out!

Tree Lighting & Street of Lights – Friday, 12/7

 

Main Street Christmas Parade – Saturday, 12/8

Upcoming Community Events

 




September 8:  Good Old Days at Laws Museum.  

For more information, call 

(760)873-5950

.

 

September 12:  OVRO Astronomy Talk.  

7pm at Cerro Coso Community College Bishop Campus.  John Carlstrom from University of Chicago will present "Exploring the Universe from the South Pole."  

Click here for details.

September 15:  Taste of the Old West.  

Deep pit BBQ featuring fresh, local raised pork from Jr. Livestock Auction.  Enjoy "Basque" cuisine and live music by String Theory.  Hosted by Altrusa at Hidden Creeks Ranch.  $50 per person.  Get tickets at 

www.altrusaes.org.

September 25:  Darlene Koldenhoven Concert.

  Presented by Bishop Community Concerts Association.  Visit

www.bishopcca.org.

 

Every Saturday:  Bishop Farmers Market.  9-11am, Church Street behind City Hall.

Thanks for your continuing support of the Bishop Area Chamber of Commerce & Visitors Bureau!