Time to donate blood. The Reno Blood Service will put on a community blood drive in Bishop, Mammoth to follow later.
Blood donated in the Eastern Sierra comes back to our local hospitals to help local people. They really need your help. The blood drive goes on Wednesday and Thursday, 10am to 6pm and Friday, 9am to 4pm.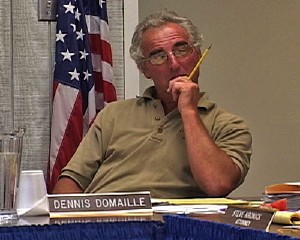 It takes place at the Our Lady of Perpetual Help Catholic Church in Bishop. Call for an appointment, 937-9911.
Something special about this blood drive. Dennis Domaille of Mammoth Lakes, shown here in his seat on the water board, suffered serious burns last year, was hospitalized for some time and required numerous blood transfusions. Many local people donated blood specifically for Dennis. So, he wants to give back. Dennis owns the Whoa Nelly Deli and Mobil Mart in Lee Vining, famous for its gourmet food. Dennis will give all donors a fish taco dinner with a donation at the Bishop blood drive.