A plan for a bike path that would connect Pine Street to the Bishop City Park has been tabled as the Bishop City Council chooses to explore other options for the path.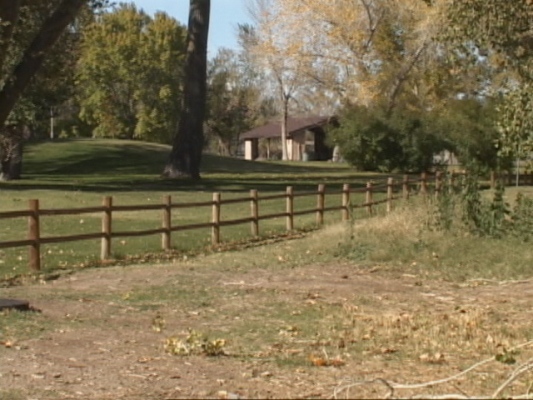 At the meeting Monday, council members were asked to approve the environmental paperwork for the project. Right now there is no direct connection between the neighborhoods between Hanby Street and Main Street to the south side of the City Park. The plan under consideration would provide a 1000 foot long paved bike and pedestrian path that connects an alley off East Pine Street to the Park.
Bishop Public Works Director David Grah explained that the city sent out 227 letters to nearby homeowners and held a lightly attended public meeting on the project. 13 people showed up, but Grah did note general opposition, from those that lived along the alley that would become the bike path. Of the written comments, three people were in favor, while two were opposed.
Council members also did not like the proposed project. Instead, the council stated support for a different path that would connect a different alley, one block closer to Hanby, with an existing dirt footpath that enters the park. Councilman Jeff Griffiths preferred this path because the meandering dirt footpath is more aesthetically pleasing than the straight shot of the proposed bike path.
At issue was whether or not to sign off on the environmental paperwork that cost about $50,000 in Federal Highway money to prepare. The council did approve the report, so the money and the work didnt go to waste, but Grah informed the council that a new environmental study would have to be done in order to pursue the new path option preferred by the council.
Grah explained that the preferred change of plans would set the project back by a year and cost additional money.