Halloween to most means a chance to dress up and be somebody else. To our police, it's a holiday that requires safety awareness.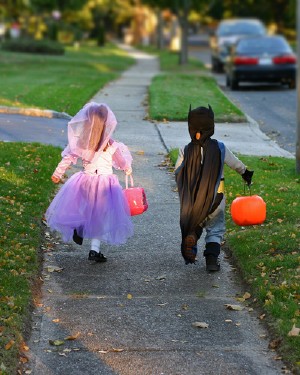 Bishop Police sent us information that suggests parents plan costumes for their kids that are bright and reflective – visible to motorists. They ask that you consider make-up instead of masks that can block eyesight. Buy flames resistant wigs and costumes. Give your child a flashlight and teach them how to dial 9-1-1. Parents should accompany young children. Review a route with your kids.
And, for parents concerned about what their kids get in their trick or treat bags, Mammoth Police have special plans. Officer Doug Hornbeck said that Mammoths Community Service Officer will be available Halloween night from 6pm to 9pm at the Police Department to check unwrapped or tampered with candy. Well replace it with good candy we have on hand, said Hornbeck.
Think safety Saturday night for your ghosties and ghoulies.